Steffen "Hoker" Mumm, is a German artist. He lives and works in Düsseldorf and is also internationally known and active. His unique style combines a symbiosis of graffiti, calligraphy, illustration and other media and styles that he has explored experimentally over the years. In recent years, he has particularly focused on his "Heads" which have become his trademark.
Steffen is an artist who knows how to combine his passion and pursuit of growth with an intuitive and free approach. His artworks are a reflection of his personal development and offer viewers the opportunity to immerse themselves in a world where attention to detail and intuition are in harmony.
The "Heads" for which he is known serve as his starting point for creative explorations. He uses different styles and mediums to explore the facets of these heads and delve deeper and deeper into their meaning. Every line, every brushstroke, every spray is an attempt to get closer to his inner core.
Through his experimental approach to different styles and mediums, he not only explores his own identity, but also invites others to explore the different facets of being human. His art is an invitation to self-reflection and to explore one's own inner layers. In his works, he combines technique and intuition to create a visual language that expresses deep emotions and complex thoughts.
The combination of precise details and free, spontaneous elements creates an arc of tension that encourages the viewer to explore the multi-layered aspects of human existence. Overall, Steffen Mumm's artistic style is an expression of his personal development and his constant search for growth and selfknowledge. His artworks invite us to dive deep into ourselves and discover the inner core that connects us all.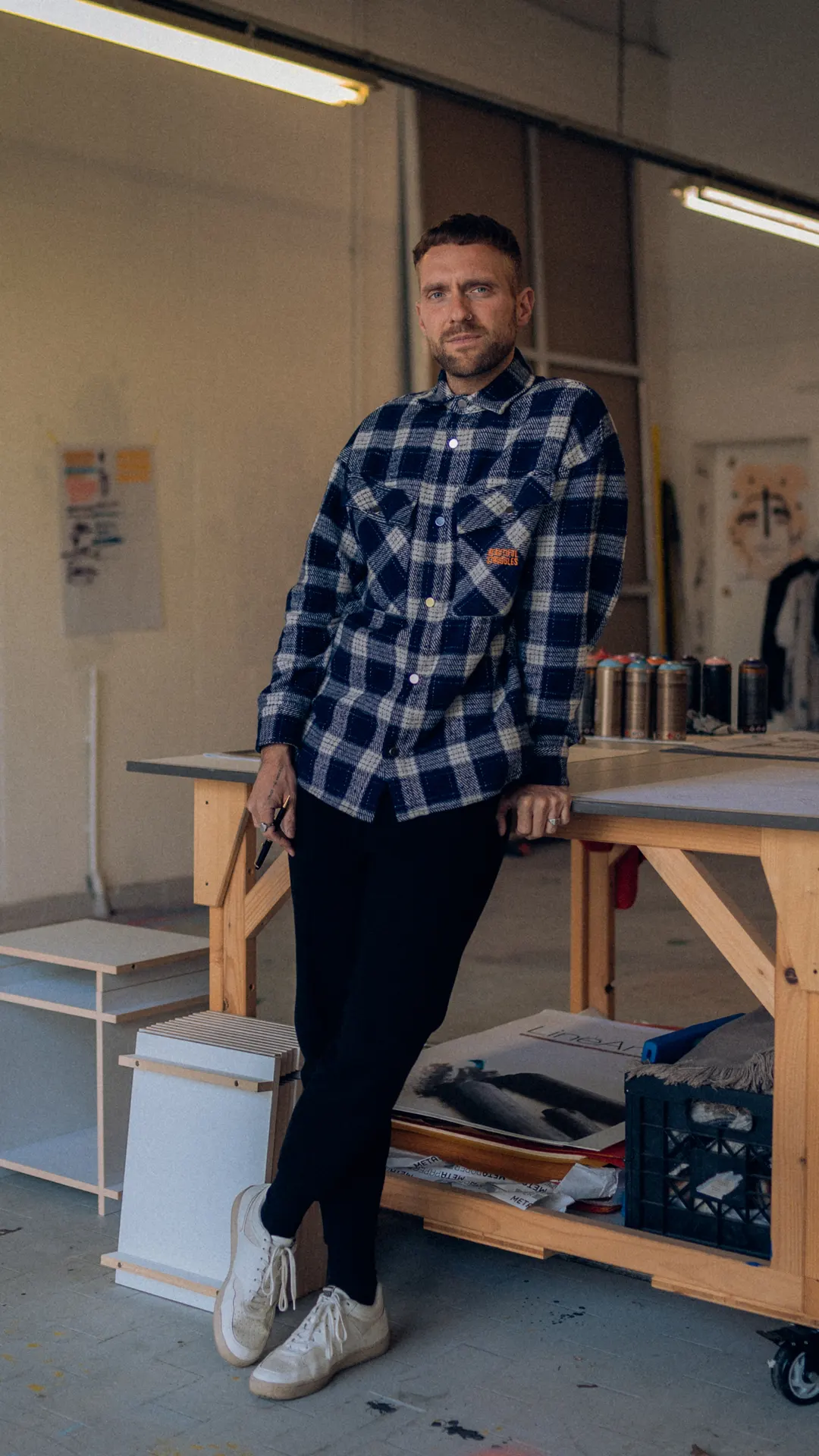 FOR EARLY NOTIFICATION ON RELEASES AND SHOWS